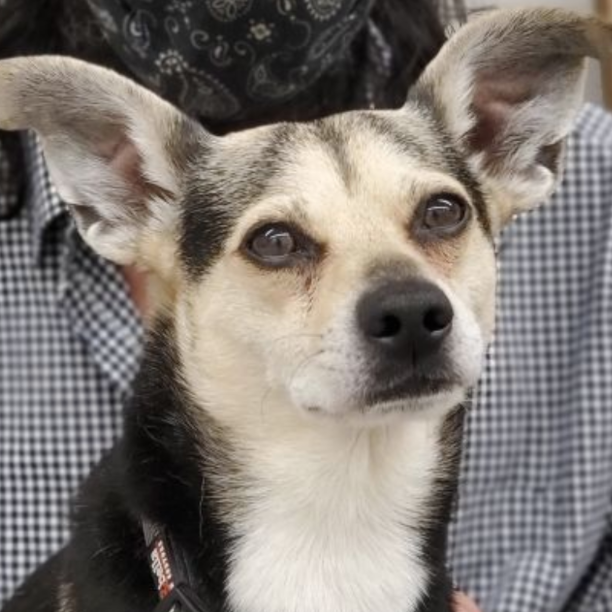 This is Thor. He comes with Robert each day to Oak Table, and quietly sits by his side. Thor has been Robert's companion for the past eight years, and they have been through good times and bad together. The love between them is incredibly evident whenever they are in our space, and we love having them both as part of the Oak Table community.
Thor is a very friendly dog who doesn't object in the least when we have a treat to spare, but eating in general is getting difficult due to some issues with his teeth. Robert was unable to arrange for the very expensive medical attention that the dog needed, and spent the last of his finances on antibiotics for Thor from the vet. Our volunteers heard about this, and wanted to help. They connected with friends, vets, and set up a GoFundMe page for Thor's medical bills. Generosity and concern overflowed, and we are convinced that we will have what we need for Thor to be able to eat comfortably again! They have even arranged transportation for the dynamic duo on the day of the surgery.
We would like to thank all who shared Thor's story on their social media, called their friends, donated to the GoFundMe page, contributed towards 1JustCity's Alabaster Jar (used for extravagant gifts in exceptional circumstances), and donated directly to Oak Table! A special thanks to the Sherbrook Vet Hospital and the Winnipeg Humane Society for their assistance in this matter.